Learn the investment guidelines taught by Benjamin Graham, "Father of Value Investing", and teacher and mentor of Warren Buffett. Learn to identify investment opportunities in high-quality stocks and bonds that offer safety of principal and an adequate return. No get-rich-quick trading techniques; just conservative, disciplined, fundamental stock analysis to help you navigate the financial markets safely and successfully. The $20 materials fee is included in the cost of the course.
This course is a follow-up to the Intelligent Investor class, Part I. Participants will receive guidance in constructing, monitoring and managing a diversified portfolio of blue-chip stocks. This will be a hands-on course with practical application. Part I: The Intelligent Investor is a prerequisite to enrolling in this class. The $20 materials fee is included in the cost of the course. If you're an Alumnus, you can bring, send, or refer a friend to receive a free copy of The Richest Man In Babylon by George S. Clason. The class will be held at the SDCC North City Continuing Education Mesa College Campus.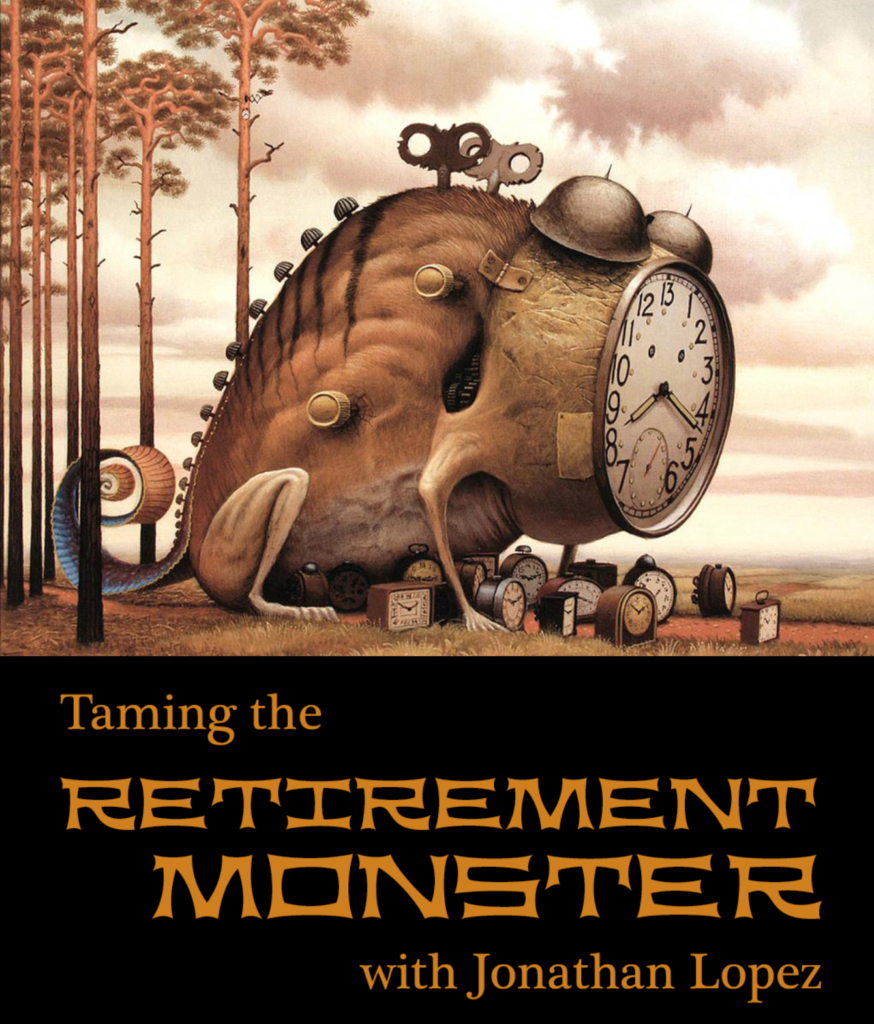 You know you need to be prepared for retirement, but where do you begin? How much are you going to need? How do you reconcile the need for growth with the need for safety? You're just going to work until you die? What if you can't work until you die? It's time to face the monster. Find out the facts and arm yourself with a plan so you can look the retirement monster in the eye, and confidently say, "You don't scare me because I am ready for you." In one life-changing, nerve calming, empowering weekend, you will learn the facts about retirement planning. Bring your questions to this interactive class, where you will learn how to estimate how much you will need, how to build a retirement roadmap to get you to your destination, and once you retire, how to generate a lifetime income without running out. You're not worried about it, but your spouse is. Or maybe, you're worried about it, but your spouse is not. Bring your spouse, and together we will take the retirement monster out of the closet, put him on the table and dissect him so he won't harass your home anymore. The $15 materials fee is included in the cost of the course.
Can you spare three hours to learn how to beat the market? Join us as we explore "The Little Book That Beats The Market," the New York Times Bestseller written by legendary hedge fund manager and professor Joel Greenblatt, whose investment firm has averaged 40% annual returns for over twenty years. By following the clearly outlined simple steps and magic formula taught in this book, you can achieve extraordinary long-term investment results. You can do it all by yourself, and you can do it with very low risk. Best of all, once you are convinced that it really works you can choose to do it for the rest of your life. The $20 materials fee is included in the cost of the course.