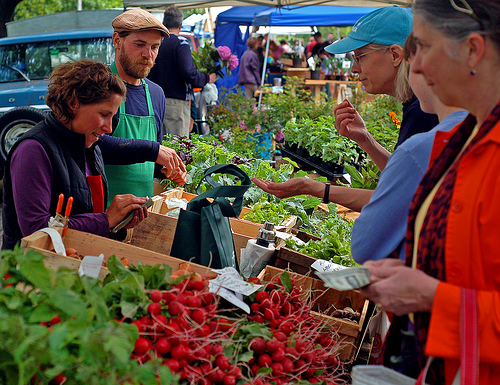 In my habit of regularly re-reading Benjamin Graham's classic - The Intelligent Investor - I came across a great quote I feel compelled to share with you:
"The habit of relating what is paid to what is being offered is an invaluable trait in investment. In an article in a women's magazine many years ago, we advised the readers to buy their stocks as they bought their groceries, not as they bought their perfume. The really dreadful losses of the past few years (and on many similar occasions before) were realized in those common-stock issues where the buyer forgot to ask, 'How much?'"
Graham, Benjamin, The Intelligent Investor - Revised Edition, 1973. p.8.
Graham gives us a great analogy that we can learn much from: buy stocks like you buy groceries, not like you buy your perfume. Shop for value, compare, consider the ingredients, think about what you are going to need for the meal you are about to prepare, and never go to the grocery store on an empty stomach.
There is a lot of analysis that goes into the selection of the securities in our portfolio. Our goal is to buy the finest quality companies at reasonable prices, not the trendy scent in the fancy packaging.
If you would like a deeper glimpse into our investment process, our portfolio construction, and our historical returns, please feel free to contact us. We would be happy to sit down with you.